Free

money
transfer!
One-stop platform to send money to Africa.
Fast, Safe, Convenient!
Scan this QR code with your phone
to download our app!
GBP 1 = 0 GHS (no charges)
You can now transfer money to your loved ones in just a few taps.
Quick Sign up
Sign up on OA Pay through our quick and easy steps.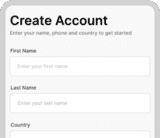 Enter Amount
Enter the amount you want to transfer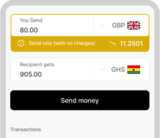 Add recipient & Send money
Add all the correct details of your recipient and send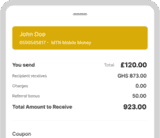 We have built a reputation as a trusted International Money Transfer Service for money transfers from the United Kingdom and United States to Africa.
Quick transfers
Money Transfers With OA Pay are executed rapidly and our support team is always happy to assist with your queries/ issues.
Zero transfer charge
We charge NO COMMISSION on your transfers. With OA Pay, we charge zero commission on any money transfers you make on our platform. We do not take any cuts out of what you transfer. The equivalent of the amount sent will be received by your recipient.
Safe and secure
Your Personal Data is Fully Encrypted and always kept safe. OA Pay's platform is fully secure for all your International Money Transfers.
What are people saying about us?
"
"
That app is 10 million times better.

I'm not even gonna delay it anymore

"
"

"

1st class service indeed. Cheers

"